[Name], record-high agent fees, brand management and ownership concepts.
Your firsttuesday real estate news
Week of August 9, 2021
Real estate fees projected to break $100 billion in 2021
Learn how real estate brokers and agents earned a substantial pay raise in 2021.
Career Coach: marketing yourself as a brand
Preview the new edition of the firsttuesday Career Manual, which helps new licensees establish their personal brand, and more.
Possessory Interests Held in Real Estate
This video compares the three types of estates in real estate: fee estates, life estates and leasehold estates.
| | |
| --- | --- |
| Vote on it | |
Change the law: Create a state agency to fund small residential builders
Learn how a new state agency can set the stage for future state-sponsored construction investment.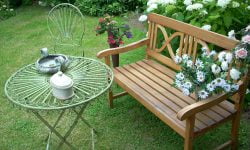 Short-term rentals in a post-pandemic future
For every short-term rental eliminated in the past year, a much-needed unit has become available.
Word-of-the-Week: California Land Title Association (CLTA) title policy
Find out what's covered in the standard CLTA policy purchased by buyers, carryback sellers and private lenders.
Become an expert on today's top story

Want a piece of that $100 billion pie? Click here to download RPI e-book Real Estate Practice and rediscover the agency, disclosure and contract law concepts fundamental to a successful practice.

Now available FREE for all firsttuesday Journal readers!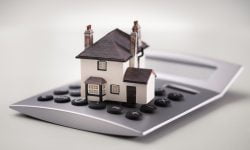 Form-of-the-Week: The Annual Property Operating Data Sheet and Tenant's Operating Expenses
The disclosures in RPI Forms 352 and 562 help agents estimate operating and leasing costs for clients.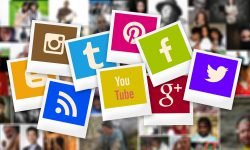 Brokerage Reminder: Don't be a shadow agent!
Keeping in touch with your past clients is vital to building a strong "repeat and referral" business.
A lifetime of saving is the new first-time homebuyer reality
The top four U.S. cities with the longest average time to save for a down payment are all in California.
Zoning restrictions cost Bay Area homeowners $400,000+ on a home
The median zoning tax per quarter acre in San Francisco adds $409,706 to the price of a home.
California tiered home pricing
During May 2021, the statewide average for low-tier prices was 20% higher than a year earlier.
Current market rates
The average 30-year fixed rate mortgage decreased slightly in the week ending August 6, 2021 to 2.77%.
| | |
| --- | --- |
| RPI Form Updates | |



— Form 575-2: 15-Day Notice to Pay Rent with rent-related fees, on defaults from September 1st, 2020 through September 1st, 2021

— Form 575-3: 15-Day Notice to Pay Rent without rent-related fees, on defaults from September 1st, 2020 through September 1st, 2021

To access all updated forms, view our RPI Forms library here.
Click on Download the Full Forms Library to download our entire catalog.
This email was sent to: [Email]
Update your email | Unsubscribe
DRE Sponsor No. 0473 / S0110
NMLS Course Provider No. 1400986
Notary Vendor No. 606332 / 306333

Copyright © 2021 firsttuesday
PO Box 5707, Riverside, CA 92517
951.781.7300