[Name], rent-or-buy comparison, your Monthly Statistical Update and federal versus state law.
Your firsttuesday real estate news
Week of August 2, 2021
Thanks to skyrocketing home prices, renting is now cheaper than buying
As prices rise out of control, some would-be homebuyers are eyeing rentals.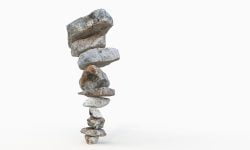 Monthly Statistical Update: August 2021
California home prices are white hot, but the jobs recovery is only warming up. Learn how this impacts buyer purchasing power.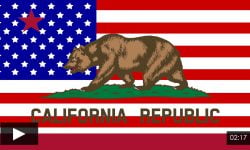 When Federal and State Law Conflict
Put up your dukes — this video covers state law versus federal law. Which authority controls?
| | |
| --- | --- |
| Vote on it | |
Tax Benefits of Ownership: inflation, appreciation, and taxes
The new edition of Tax Benefits of Ownership explores inflation and appreciation for homeowners and sellers, and more.
Word-of-the-Week: License
This video explains how a property owner transfers rights to use the property by granting a license, in under two minutes.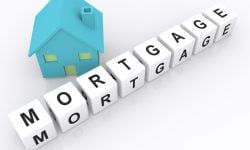 Mortgage delinquencies see first year-over-year decline since the 2020 recession
The U.S. mortgage market is finally turning a corner on delinquency rates — but serious delinquencies are still rising.
Become an expert on today's top story

California's rent-versus-buy cost comparison is always changing. Stay prepared by downloading RPI e-book Landlords, Tenants and Property Management.

Now available FREE for all firsttuesday Journal readers!
Landlords, tenants in the dark about Emergency Rental Assistance
A recent survey shows many landlords and tenants are unaware of federal rental assistance.
Recent Case Decision, In re: De Guillen
May an existing HOA's notice of lien secure amounts accruing after recording the lien?
Current market rates
The average 30-year fixed rate mortgage decreased in the week ending July 23, 2021 to 2.78%.
| | |
| --- | --- |
| RPI Form Updates | |



— Form 575-2: 15-Day Notice to Pay Rent with rent-related fees, on defaults from September 1st, 2020 through September 1st, 2021

— Form 575-3: 15-Day Notice to Pay Rent without rent-related fees, on defaults from September 1st, 2020 through September 1st, 2021

To access all updated forms, view our RPI Forms library here.
Click on Download the Full Forms Library to download our entire catalog.
This email was sent to: [Email]
Update your email | Unsubscribe
DRE Sponsor No. 0473 / S0110
NMLS Course Provider No. 1400986
Notary Vendor No. 606332 / 306333

Copyright © 2021 firsttuesday
PO Box 5707, Riverside, CA 92517
951.781.7300