[Name], moratorium extension, your Monthly Statistical Update and real estate law fundamentals.
Your firsttuesday real estate news
Week of July 5, 2021
Rental Housing Recovery Act extends eviction moratorium through Sept 2021
California landlords now have the ability to regain 100% of rent payments missed since April 2020.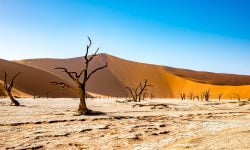 Monthly Statistical Update: July 2021
See how low inventory and weak construction starts have contributed to buyers' fear of missing out in 2021.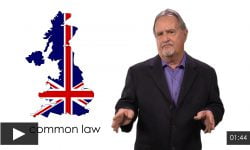 Basics of California Real Estate Law
Watch the first installment of firsttuesday's new video series covering the mechanics of California real estate law.
| | |
| --- | --- |
| Vote on it | |
Tax Benefits of Ownership: the sales price
The new edition of Tax Benefits of Ownership breaks down how the sales price of income-producing property is determined.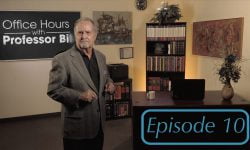 Office Hours with Professor Bill: Episode 10
Professor Bill responds to your questions on regulations controlling advertising.
Word-of-the-Week: Plottage
Parcels, assemble! This week's video covers combining parcels to form one with a higher and better use.
The Votes Are In: Rent control doesn't provide low-income housing
See how readers understand the link between low-income housing and rent control.
Licensee beware: a lapsed license is risky real estate business
Real Estate Compliance Consultant Summer Goralik highlights the importance of maintaining an active license.
California Comeback Plan to address homeless crisis
A new plan seeks $12 billion to fund initiatives aimed at reducing homelessness in California.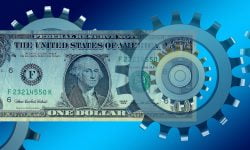 Rental housing will soon contribute to inflationary metrics
As inflation risks intensify, rental prices will soon contribute to the Consumer Price Index.
Press Release: Q2 2021 Buyer Purchasing Power Index nears zero
Homebuyers are able to borrow a slight 1.3% more today than a year ago.
California tiered home pricing
The statewide average for low- and mid-tier prices was 18% higher than a year earlier.
Riverside housing indicators
As of Q1 2021, year-to-date home sales volume is a significant 22% above a year earlier.
Current market rates
The average 30-year fixed rate mortgage rate decreased in the week ending July 2, 2021, to 2.98%.
| | |
| --- | --- |
| RPI Form Updates | |



— Form 575-2: 15-Day Notice to Pay Rent with rent-related fees, on defaults from September 1st, 2020 through September 1st, 2021

— Form 575-3: 15-Day Notice to Pay Rent without rent-related fees, on defaults from September 1st, 2020 through September 1st, 2021

To access all updated forms, view our RPI Forms library here.
Click on Download the Full Forms Library to download our entire catalog.
This email was sent to: [Email]
Update your email | Unsubscribe
DRE Sponsor No. 0473 / S0110
NMLS Course Provider No. 1400986
Notary Vendor No. 606332 / 306333

Copyright © 2021 firsttuesday
PO Box 5707, Riverside, CA 92517
951.781.7300