[Name], luxury home sales, your Monthly Statistical Update and agent opinions.
Your firsttuesday real estate news
Week of May 31, 2021
Luxury home sales defy gravity — and the recession
Recent luxury home sales figures are fueling fears of a K-shaped recession and recovery.
Monthly Statistical Update: June 2021
Forecasts show California narrowly dodging a double-dip recession as home sales and personal savings increase.
Opinions of the Buyer's Broker and Agent
This video compares agent opinions with guarantees — and who a buyer looks to trust for assurances.
| | |
| --- | --- |
| Vote on it | |
Construction obstacles cut out low- and mid-income Californians
firsttuesday outlines the case for more construction of low-tier homes and accessory dwelling units.
Brokerage Reminder: The buyer's listing – the listed buyer benefits
This two-part article discusses the agency duties owed a buyer and the benefits a buyer receives on entering into a buyer's listing agreement.
Word-of-the-Week: Real estate investment trust
This video explainer covers how REITs allow investors to diversity using real estate without directly managing a property.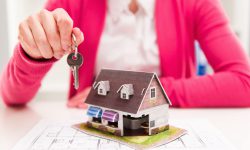 Form-of-the-Week: Grant Deed and Quitclaim Deed
RPI Forms 404 and 405 both transfer interest in real estate. Learn the critical difference in words of conveyance for each.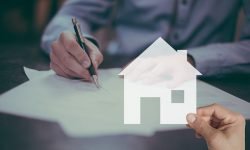 Recent Case Decision: Salisbury v. City of Santa Monica
Does the FHAA require a landlord to accommodate the disability of an unauthorized occupant who has not signed a lease or paid rent?
Trending: How California landlords may deal with unauthorized pets
It's essential to have a pet policy clearly delineated in the property lease. Are your clients covered?

California tiered home pricing
Home prices continued to rise rapidly in all tiers across Los Angeles, San Diego and San Francisco during March 2021.
Homebuyer demand continues to outpace inventory for sale
Inventory averaged 6% below a year earlier as of April 2021, weighted across California's largest metros.
Current market rates
The average 30-year fixed rate mortgage rate decreased in the week ending May 28, 2021, to 2.95%.
| | |
| --- | --- |
| RPI Form Updates | |



— Form 351: Individual Tax Analysis (INTAX)

— Form 575-2: 15-Day Notice to Pay Rent with rent-related fees, on defaults from September 1st, 2020 through June 30th, 2021

— Form 575-3: 15-Day Notice to Pay Rent without rent-related fees, on defaults from September 1st, 2020 through June 30th, 2021

To access all updated forms, view our RPI Forms library here.
Click on Download the Full Forms Library to download our entire catalog.
This email was sent to: [Email]
Update your email | Unsubscribe
DRE Sponsor No. 0473 / S0110
NMLS Course Provider No. 1400986
Notary Vendor No. 606332 / 306333

Copyright © 2021 firsttuesday
PO Box 5707, Riverside, CA 92517
951.781.7300