[Name], the stimulus effect, the importance of fair housing laws and opinions vs guarantees.
Your firsttuesday real estate news
Week of May 24, 2021
Riding the stimulus wave: when will it end for real estate?
What happens to housing when the stimulus momentum runs out?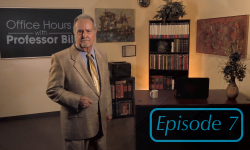 Office Hours with Professor Bill: Episode 7
Professor Bill explains the critical points of the Federal Fair Housing Act (FFHA) and other protections against discrimination in this episode.
When an Opinion Becomes a Guarantee
This week's video compares opinions about an uncertain future event which do not impose liability against assurances worded as a guarantee.
| | |
| --- | --- |
| Vote on it | |
Pricing crash or near miss? The factors different from the last recession
The major differences between the Great Recession and the ongoing recession of 2020.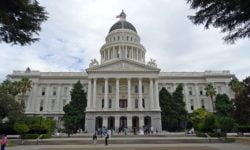 Four key housing bills agents need to watch in 2021
For a peek into the future of 2021, learn what legislation California lawmakers are reviving from 2020.
Word-of-the-Week: Depreciation
Don't let your real estate vocabulary depreciate! Stay on top of critical industry concepts with the latest in this video series.
DRE Hot Seat: Broker's bid rigging scheme comes back to bite
Click through for the DRE's reaction to a broker's bid rigging scheme in this ongoing series covering real estate law violations.
How California landlords may deal with unauthorized pets
It's essential to have a pet policy clearly delineated in the property lease. Are your clients covered?
Recent Case Decision: Gray v. Quicken Loans, Inc.
Is a mortgage holder obligated to pay interest on hazard insurance proceeds deposited with the mortgage holder for rebuilding a structure?

California home sales volume
During March 2021, the number of homes sold was a whopping 39% higher than a year earlier.
The 20% solution: personal savings rates and homeownership
The national personal savings rate peaked at nearly 34% of disposable personal income in April 2020.
Current market rates
The average 30-year fixed rate mortgage rate increased in the week ending May 21, 2021, to 3.00%.
| | |
| --- | --- |
| RPI Form Updates | |



— Form 351: Individual Tax Analysis (INTAX)

— Form 575-2: 15-Day Notice to Pay Rent with rent-related fees, on defaults from September 1st, 2020 through June 30th, 2021

— Form 575-3: 15-Day Notice to Pay Rent without rent-related fees, on defaults from September 1st, 2020 through June 30th, 2021

To access all updated forms, view our RPI Forms library here.
Click on Download the Full Forms Library to download our entire catalog.
This email was sent to: [Email]
Update your email | Unsubscribe
DRE Sponsor No. 0473 / S0110
NMLS Course Provider No. 1400986
Notary Vendor No. 606332 / 306333

Copyright © 2021 firsttuesday
PO Box 5707, Riverside, CA 92517
951.781.7300