[Name], DRE license renewal extension, trust fund handling and investigating natural hazards.

Your firsttuesday real estate news
Week of May 10, 2021
California 2020-2021 DRE extensions, explained
The end of the DRE's pandemic grace period for license renewals is fast approaching. Learn everything you need here.
Office Hours with Professor Bill: Episode 6
Professor Bill reviews the general laws and regulations governing broker-held trust funds.
Investigating the Existence of a Hazard
This video covers a broker's use of a natural hazard expert to gather information from the public record and limit liability.
| | |
| --- | --- |
| Vote on it | |
First-time homebuyer tax credits: do we need them?
Read our analysis on the potential benefits and drawbacks of a first-time homebuyer stimulus.
Letter to the Editor: What is an agency relationship?
We break down the types of relationships formed under listing agreements and how each are created.
Legislative Gossip, May 2021
Catch up on California's latest housing bills, including relaxed permitting for school district employee housing.
DRE Bulletin Digest Spring 2021
The Spring 2021 Real Estate Bulletin focuses on licensing updates, fiduciary duty and foreclosure relief scams.
Recent Case Decision: Boshernitsan v. Bach
May owners of a rental property evict a tenant when title to the property is vested in an intervivos trust with the owners as trustees?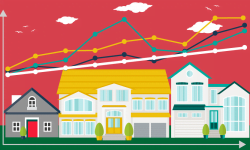 The mean price trendline: the home price anchor
Home prices continue to stray from their historical equilibrium in Q1 2021. How much longer will home prices climb?

The slowing trend in California construction starts
Single family residential starts were 26% below one year earlier in the six-month phase ending March 2021.
Golden state population trends
California's population declined for the first time in living memory in 2019, down a slight 0.1% from the prior year.
Current market rates
The average 30-year fixed rate mortgage rate declined slightly in the week ending May 7, 2021, to 2.96%.
| | |
| --- | --- |
| RPI Form Updates | |



— Form 351: Individual Tax Analysis (INTAX)

— Form 575-2: 15-Day Notice to Pay Rent with rent-related fees, on defaults from September 1st, 2020 through June 30th, 2021

— Form 575-3: 15-Day Notice to Pay Rent without rent-related fees, on defaults from September 1st, 2020 through June 30th, 2021

To access all updated forms, view our RPI Forms library here.
Click on Download the Full Forms Library to download our entire catalog.
This email was sent to: [Email]
Update your email | Unsubscribe
DRE Sponsor No. 0473 / S0110
NMLS Course Provider No. 1400986
Notary Vendor No. 606332 / 306333

Copyright © 2021 firsttuesday
PO Box 5707, Riverside, CA 92517
951.781.7300