[Name], interest rates and standards, broker supervision and lead-based paint hazards.
Your firsttuesday real estate news
Week of March 22, 2021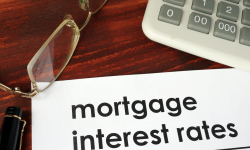 Interest rates are rising, and mortgage standards are loosening
After months of tightening credit lines, lenders are gradually beginning to loosen standards.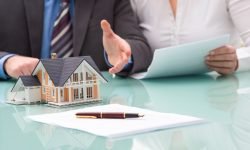 DRE Hot Seat: Broker supervision required — always
Learn what landed Real Estate Broker Services Inc. (REBS) in hot water with the DRE — and how to avoid their mistakes.
Lead-Based Paint Hazard
This video covers the federally-mandated Lead-Based Paint Disclosure required when selling or leasing properties built prior to 1978.
| | |
| --- | --- |
| Vote on it | |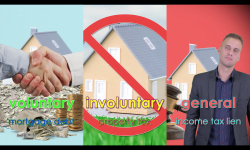 Word-of-the-Week: Encumbrance
Watch our quick overview on what encumbrances consist of and their function in real estate.
Form-of-the-Week: Assignment of Lease
RPI Forms 595 and 596 detail the transfer of a leasehold interest in a property.
DFPI Bulletin Digest: March 2021
The DFPI reminds licensees of the upcoming Economic Equity Conference, CalMoneySmart grants and annual report deadlines.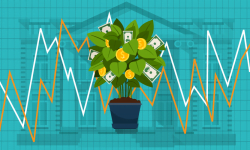 Using the yield spread to forecast recessions and recoveries
In February 2021, the yield spread was back in positive territory, but still low, averaging +1.21.
Age and education in the golden state
The median age of Californians has increased steadily over the past decade, as has the rate of high school and college graduation.
Current market rates
The average 30-year fixed rate mortgage continued to increase in the week ending March 19, 2021, to 3.09%.
| | |
| --- | --- |
| form updates this month | |



— Form 202: Uniform Residential Loan Application (FNMA 1003)

— Form 575-2: 15-Day Notice to Pay Rent with rent-related fees, on defaults from September 1st, 2020 through June 30th, 2021

— Form 575-3: 15-Day Notice to Pay Rent without rent-related fees, on defaults from September 1st, 2020 through June 30th, 2021

To access all updated forms, view our RPI Forms library here.
Click on Download the Full Forms Library to download our entire catalog.
This email was sent to: [Email]
Update your email | Unsubscribe
DRE Sponsor No. 0473 / S0110
NMLS Course Provider No. 1400986
Notary Vendor No. 606332 / 306333

Copyright © 2021 firsttuesday
PO Box 5707, Riverside, CA 92517
951.781.7300