[Name], consumer sentiment, reduced turnover and redemption after judicial foreclosure.
Your firsttuesday real estate news
Week of February 15, 2021
California consumer sentiment hits new lows in 2020
What does the recent cliff in the consumer sentiment index signal about future home sales?
Reduced homeowner turnover is a drain on California's for-sale inventory
Homeowners are moving less often today compared to even just a few years ago.
Redemption Follows Judicial Foreclosure
This video covers an owner's one-year redemption period after a judicial foreclosure sale on recourse debt.
| | |
| --- | --- |
| Vote on it | |
Brokerage Reminder: Permit no omissions
When the permit status of a home improvement is unknown due to the seller's lack of knowledge, it becomes the buyer's agent's responsibility to further investigate.
Word-of-the-Week: Usury
The latest Word-of-the-Week focuses on the limit on the lender's interest rate yield on nonexempt real estate loans.
California grants statewide entitlement extensions
Assembly Bill 1561 extends certain housing entitlements. Learn how this impacts construction starts.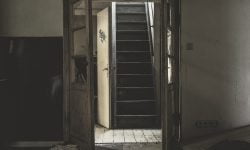 Garcia v. D/AQ Corporation
Is a commercial landlord liable for injuries sustained from ordinary negligence when the lease agreement contains an exculpatory clause?
Russell v. Man
Is a contractor digging a trench liable for killing a boundary-line tree and timber trespass when a city code forbids digging in a tree's critical root zone?
First-time homebuyers and new housing
Young homebuyers are expected to give residential construction a boost in the coming years.
California underwater homeowner numbers to increase
As of Q2 2020, just 1.5% of California's mortgaged homeowners owed more on their mortgages than the value of their homes.
The slowing trend in California construction starts
Single family residential starts were 24% below one year earlier in the six-month phase ending December 2020.
Current market rates
The average 30-year fixed rate mortgage remained level in the week ending February 12, 2021, at 2.73%.
| | |
| --- | --- |
| form updates this month | |



— Form 575-2: 15-Day Notice to Pay Rent with rent-related fees, on defaults from September 1st, 2020 through June 30th, 2021

— Form 575-3: 15-Day Notice to Pay Rent without rent-related fees, on defaults from September 1st, 2020 through June 30th, 2021

To access all updated forms, view our RPI Forms library here.
Click on Download the Full Forms Library to download our entire catalog.
This email was sent to: [Email]
Update your email | Unsubscribe
DRE Sponsor No. 0473 / S0110
NMLS Course Provider No. 1400986
Notary Vendor No. 606332 / 306333

Copyright © 2021 firsttuesday
PO Box 5707, Riverside, CA 92517
951.781.7300