[Name], why CA buyers need to own longer, and CalBRE updates.
Your first tuesday real estate news
Week of May 8, 2017
FEATURES
Californians need to own longer for buying to make financial sense
The breakeven horizon is moving further away.
Spring 2017 CalBRE Real Estate Bulletin Digest
CID rules, MLO citations, education audits and more.
CalBRE warns against "independent" sales agent violations
The licensee alert reminds agents they cannot practice as "independent."
| | |
| --- | --- |
| Vote on it | |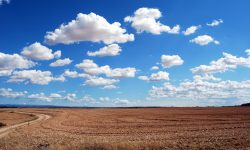 Everything you need to know about USDA mortgages
A primer on mortgages for rural homebuyers.
Purchase agreement cancellation – termination of right to buy or sell
A review of the form used to cancel purchase agreements.
Teardown sells for $2.5 million. How did we get here?
Confronting the high costs of restrictive zoning.
High prices hold back CA home sales volume [chart]
Home sales volume was up from the prior year in March 2017.
May a sheriff's sale be set aside when the foreclosure judgment granting the sale is later reversed?
Get the ruling here.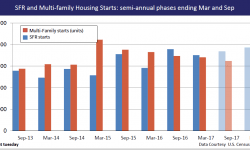 The rising trend in CA construction starts [chart]
Multi-family starts have decelerated.
603: Landlords, Tenants and Property Management

Enroll in our 45-hour package 603: Landlords, Tenants and Property Management to fulfill your renewal requirements and keep updated on all aspects of landlord-tenant law. You'll learn everything you need to know to manage property successfully. Enroll online or call 951.781.7300.
FARM: Shopping for a luxury home?
Advertise to clients looking for high-end properties.
FARM: Just Listed
Market your new listing with property photos.
Homebuyer demand mixed across CA
Demand varies greatly by metro and neighborhood.
Form Updates This Month



- Addendum Provisions: Form 281
- Sale and Loan Escrow: Forms 406, 415, 418-1, 418-2, 419, 433, 436, 447 and 456 - Transaction Disclosure Sheets: Forms 312 and 339
- Listing Forms and Marketing Package: Forms 102, 111, 113, 116 and 137
- Office Management and Supervision: Forms 501 and 502

To access all updated forms, view our RPI Forms library here.
This email was sent to: [Email]
Update your email | Unsubscribe
CalBRE Sponsor No. 0473 / S0110
NMLS Course Provider No. 1400986



Copyright © 2017 first tuesday


PO Box 5707, Riverside,CA 92517
9

51.781.7300