[Name], CA's growing home sizes, and a Legislative Update.
Your first tuesday real estate news
Week of March 27, 2017
FEATURES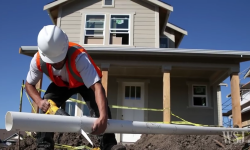 Home sizes are growing – slowly, in CA
Most of the state's major metros have seen larger homes built.
Legislative Gossip Update, March 2017
Proposed updates to the Agency Law Disclosure, and more.
Regional housing indicators
Market updates and forecasts for CA's largest regions.
| | |
| --- | --- |
| Vote on it | |
Letter to the Editor: Is the designated officer liable for actions of the corporation's employees?
We answer your question about officer liability.
Survey says: Rising mortgage rates to impact home prices
Rising interest rates will have the biggest impact on home prices in 2017.
Benefits for Section 8 landlords in LA County
LA's new programs encourage landlords to accept Section 8 vouchers.
Basic PLUS Licensing Package

Know someone interested in becoming a real estate agent? Tell them about first tuesday's Basic PLUS licensing package. Our all-inclusive package provides everything they'll need to pass the California real estate exam: three required licensing courses, the State Exam Prep Book, the online video crash course and mobile flash cards. Have them call 951.781.7300, or send them a link to order the package online.
FARM: Your neighborhood is hot!
Solicit sellers in high-demand neighborhoods.
30 years of summer, followed by 30 years of winter
The 10-year Treasury note was up in January 2017.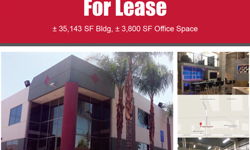 FARM: Commercial Flyer
A flyer to advertise commercial property listings.
California's Prop 13 is broken
Who really benefits from this tax law?
February 2017 RPI Form updates



- Sale and Purchase Agreements: Forms 160, 161, 161-1, 161-2, 162, 162-1, 168, 172-2, 172-3, 173-3
- Loan Brokerage: Form 201-1

To access all updated forms, view our RPI Forms library here.
This email was sent to: [Email]
Update your email | Unsubscribe
CalBRE Sponsor No. 0473 / S0110
NMLS Course Provider No. 1400986



Copyright © 2017 first tuesday


PO Box 5707, Riverside,CA 92517
9

51.781.7300