[Name], Prop 13's pitfalls, and the new URLA's demographic supplement.
Your first tuesday real estate news
Week of March 20, 2017
FEATURES
California's Prop 13 is broken
Who really benefits from this tax law?
Lenders will be required to provide more info on applicants' race
The new URLA includes additional demographic information.
Residential landlords to provide bed bug disclosures
New bed bug disclosure rules go into effect in July.
| | |
| --- | --- |
| Vote on it | |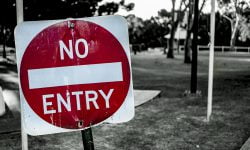 Letter to the Editor: Tenants with criminal records
We answer your question about a tenant's criminal history.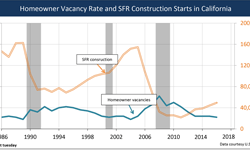 CA's low residential vacancy rates signal more construction
Both rental and homeowner vacancies were low in 2016.
FARM: Another home has just sold in your neighborhood
Share neighborhood sales activity with prospective clients.
MIP, PMI, or neither?
MIP and PMI rates remained level in Q1 2017.
FARM: Your property taxes are due April 10
Remind your homeowner clients of their property tax due date.
REIT investment: playing the real estate game from the sidelines
REIT shares have declined slightly after reaching a historic peak in July 2016.
Broker Search

Looking for a broker? Use first tuesday's FREE online recruiting database to find a broker seeking real estate agents in your area. Brokers, you can also register your company to advertise job openings and locate qualified agents. Access the online broker search tool here.
FARM: Utilice su devolución de impuestos para una nueva compra de casa
A Spanish flyer with tax refund tips for clients.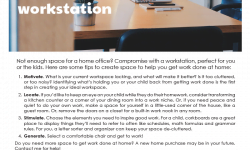 FARM: Create an at-home workstation
Help your clients add a workstation to their home.
FARM: Residential Investment Properties
Solicit homeowners to sell investment properties.
Fewer low-tier homes for sale in CA
Potential homebuyers face this frustrating obstacle to homeownership.
February 2017 RPI Form updates



- Sale and Purchase Agreements: Forms 160, 161, 161-1, 161-2, 162, 162-1, 168, 172-2, 172-3, 173-3
- Loan Brokerage: Form 201-1

To access all updated forms, view our RPI Forms library here.
This email was sent to: [Email]
Update your email | Unsubscribe
CalBRE Sponsor No. 0473 / S0110
NMLS Course Provider No. 1400986



Copyright © 2017 first tuesday


PO Box 5707, Riverside,CA 92517
9

51.781.7300