[Name], regions with the highest failure-to-close rates, and a foreclosure update.

Your first tuesday real estate news
Week of March 6, 2017
FEATURES
More home sales are failing to close
Find out which cities in California had the most sales fall through in 2016.
The due-on threat prevents seller carrybacks
Not so fast, carryback sellers: a big due-on is in your way.
CA foreclosures fully recovered in 2016
The number of CA homes in foreclosure remained low in 2016.
| | |
| --- | --- |
| Vote on it | |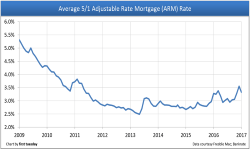 ARM rates on the rise
ARM rates increased significantly going into 2017.
MSU
The Monthly Statistical Update for March 2017.
Modular homes are a new old trend
Our guest writer provides a brief Q&A on modular homes.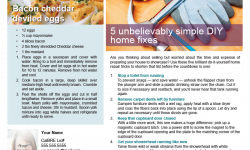 FARM: April Newsletter – Design 4
A printable newsletter for the month of April.
FARM: How much is your home worth?
A postcard to solicit homeowners.
Newly licensed sales agent and broker population
The number of new agent and broker licenses rose from the prior year in Q4 2016.
Client Q&A Flyers

Need an easier way to inform your clients and answer their real estate related questions? Use our printable Client Q&A flyers as reference guides to answer questions frequently posed by your clients, from inquiries about disclosure requirements to closing the sale of their home. Browse our growing collection of Client Q&A's here.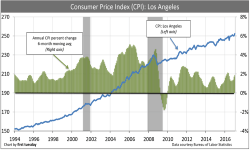 Today's CPI change: tomorrow's residential rents
The CPI rose in January 2017 over the previous year.
Mass deportations will harm the housing market
We examine what will happen to our state when deportations occur.
February 2017 RPI Form updates



- Sale and Purchase Agreements: Forms 160, 161, 161-1, 161-2, 162, 162-1, 168, 172-2, 172-3, 173-3
- Loan Brokerage: Form 201-1

To access all updated forms, view our RPI Forms library here.
This email was sent to: [Email]
Update your email | Unsubscribe
CalBRE Sponsor No. 0473 / S0110
NMLS Course Provider No. 1400986



Copyright © 2017 first tuesday


PO Box 5707, Riverside,CA 92517
9

51.781.7300