[Name], rising sea levels threaten California, and legislation updates.
Your first tuesday real estate news
Week of August 15, 2016
FEATUREs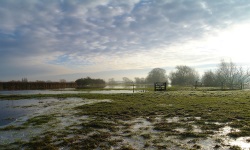 Sea level rise to increase CA inland flooding
We explore research on how flooding due to sea level rises will impact CA.
Legislative Gossip Update, August 2016
A proposed constitutional amendment to property tax rules, and more.
Cash sales of high-end homes to be reported in major CA counties
Why title insurance companies now need to reveal the identities of some buyers.
| | | |
| --- | --- | --- |
| | Vote on it | |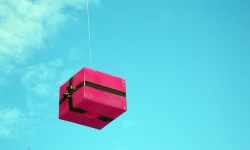 Down payment gifts boost homeownership, but at what cost?
A look at the use of down payment gifts in the housing market.
Is an owner liable for guest injuries resulting from unsafe conditions near the property?
Get the ruling here.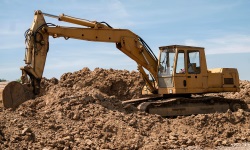 Rent control tenants ousted for redeveloped units in SJ complex
The complex will be replaced by mid-tier, market-rate units.
first tuesday Journal

Friends don't let friends read stale real estate news. Help your friends stay on top of current market trends and new housing laws: tell them to read the first tuesday journal.
725 trees on chopping block for Pebble Beach project
The controversial project will replace trees with low-tier rental units.
LLC dissolution implements 50% voting requirement
The new rule will become effective next year.
Current market rates
FRM rates rose over the past week.
Client Q&A: Do I need hazard insurance?
Answer your client questions about hazard insurance.
FARM: 4 reasons to refinance
Refinancing information for prospective clients.
FARM: Pre-autumn home fixes
Help your clients spruce up their homes this fall.
Featured Comment



"[...] In areas like SF, the sale of high-end properties is a form of vanity and ego for the sellers, so they love to show off the home, especially to the neighbors. Then there is the issue of competition — if your competitor holds his/her listings open, you must also do so, otherwise risking the question from your client: 'Why not?'

Finally, the new(er) generation of buyers have already done their homework, have viewed the listings from the privacy of their desktop computers or smart phones and will only go look at a very, very select few homes and not in the company of a public open. As the marketing becomes more sophisticated, with high-end photography (perhaps including aerial via drone) and increasingly with VR tech, opens will truly be outdated."

- Jose Kanusee, on Are open houses worth it?
This email was sent to: [Email]
Update your email | Unsubscribe
CalBRE Sponsor No. 0473 / S0110
NMLS Course Provider No. 1400986



Copyright © 2016 first tuesday


PO Box 5707, Riverside,CA 92517
9

51.781.7300