[Name], financial product regulations, and California's low cap rate problem.
Your first tuesday real estate news
Week of April 18, 2016
FEATURES
CFPB introduces no-action letters for new financial product regulation
A new CFPB policy targets financial services and goods.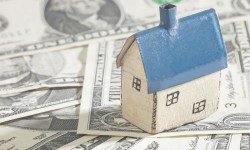 California has the lowest SFR cap rates in the nation
Investors are facing fewer returns in the Golden State.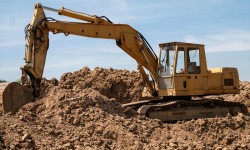 New project to add 46,000 homes in Ontario
The spate of new homes will offer local agents listing opportunities.
| | | |
| --- | --- | --- |
| | Vote on it | |
Client Q&A: What is escrow?
Explain escrow to your clients with this flyer.
Chinese investors continue developing in Bay Area
See how Chinese investors are impacting the Bay Area market.
Does a contract of sale protect the buyer from eviction upon default?
Get the ruling here.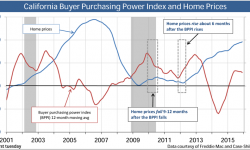 The source of home price movement: buyer purchasing power
Buyer purchasing power recently dropped to its lowest point since 2014.
Client Q&A: What are an owner's foreclosure options?
Help your clients explore foreclosure alternatives.
Wage increases slow to a trickle, home prices rush on
Income continues to fall behind home price increases.
CalPaces

Brokers: Need help keeping tabs on your agents' education requirements? first tuesday's FREE broker appreciation program does the grunt work for you! For more information, call 951.783.7300 to speak to our CalPaces representatives.
Client Q&A: How do I use personal property to secure a debt?
A breakdown of how clients secure debt with personal property.
Does issuance of a certificate of occupancy trigger the time period in which a mechanic's lien is to be recorded?
A California court of appeals weighs in.
FARM: Your moving checklist
A quick guide to planning the move-out process.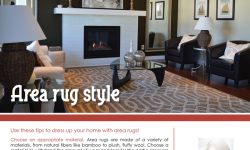 FARM: Area rug style
Tips for selecting area rugs for a home.
FARM: Garage Sale
A fillable flyer to help clients advertise their garage sales.
Featured Comment



"It's the under-utilization of land that is the issue. Smaller homes on "generous" lots is going in reverse. We need high rises with community amenities like schools, parks, gathering spaces, etc. clustered around them. For good examples, look at many urban areas in Europe. We just can't keep building single-family homes and expect to meet housing demand. Some homes will be built for sure, and I don't expect family lifestyle expectations to change (i.e. desire for single-family house with yard), but density will help relieve a lot of the pricing pressure on certain demographics (younger, less wealthy, seniors, etc.)."

- Adam McClure, on The fix for the UK's housing shortage may solve California's, too
This email was sent to: [Email]
Update your email | Unsubscribe
CalBRE Sponsor No. 0473 / S0110
NMLS Course Provider No. 1400986



Copyright © 2016 first tuesday


PO Box 5707, Riverside,CA 92517
9

51.781.7300